SELLERS
Your ideas matter. Sellers today are smart and have access to technology that wasn't previously available. Our Expert Team will provide you with the information and experience you need to make the best decisions for your family while getting you the highest possible price for your home. We know there is never one size that fits all. Our smart technology and local talent are geared up to put their fingers on the heartbeat of your neighborhood. Our marketing and agents are there to bring life to the things that make your home unique. We have more than exposure. We are targeting your home's exposure to the most probable buyers in the market. Allowing for the smoothest transactions and the highest possible prices the market will hold.
WHY LIST YOUR HOME WITH US?
Increase
Your Profits
It's supply and demand. Targeted exposure and a customized marketing strategy will bring the most buyers in a given time to create the demand that will command the highest price possible.
Service
& Support
Our culture of service and support powered with cutting edge tools and services ensures that the selling process is seamless from LISTED to SOLD
Shared Community
Initiative 
Support Your Local Community When You Sell with Us
Create An Account

Start the process with a Few Simple Questions

Select Package

Choose One of Our Flexible Listing Options

Choose a Charity

Clover Circle gives back to our communities

Customize Package

Select the custom features that will benefit you most

Create Listing

Enter Information to Sell Your Home

Receive Offers

Negotiate terms and accept a contract

Navigate

Navigate the Road from Contract to Closing

Close

Enjoy the benefits of a successful closing with Clover Circle
The Tools You Need To Successfully Sell Your Home
From preparing your home to the closing table, it's our goal to provide the help you need to make selling as seamless as possible.
Marketing
Customized Marketing Strategies, Signs, Professional Photography, Virtual Tours, Open House Tools, Custom Flyers, Staging Assistance, and more.
Technology
Marketing with a proactive approach targeted to your local market with cutting edge technology, secure showing services, virtual assistance and real time updates is what drives success.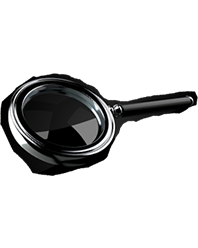 Exposure
We provide smart exposure that puts your home in front of more buyers with more intention. Smarter technology gets the buyers that will love your home in the door faster and we all know 7 offers bring a higher price than 1 or 2 at any given time.
Our Agents
Licensed professionals that can answer your questions, negotiate the highest prices  and navigate the inspections, contracts, and closings.  Clover Circle comes with the best technology in the industry coupled with local neighborhood focus groups of highly specialized teams designed to ensure your success and make this a smooth process from List to Close.
Education
Clover Circle values education and empowerment for Realtors®, staff and clients alike. We provide knowledge and advocacy for you to make the best financial decisions and home choices to meet your needs. We pride ourselves in our integrity, empowerment, transparency, and attention to the details that affect our clients. After all, it's about more than selling houses or getting sales awards. It's about building communities, relationships and legacies.
Customized Marketing
Plans
Customized Marketing Plans Mean You Pay For the Services that Matter to You.
Every seller is different.  The home sale process begins by understanding your needs and your home. Then we can develop a marketing plan with the services you need most. Meeting your goals and surpassing your expectations start with not being a number based on the law of averages.
Don't see your state or maybe it's Coming Soon? We are excited to offer the Clover Circle Referral Program so you can still take advantage of our client rewards program.
Click the button below to take advantage of the best network of the top 20% of agents and our unique client rewards programs.
Get an idea of what your home is worth before you start the selling process!
[home_value_form]
FREQUENTLY ASKED
QUESTIONS